Louisiana Top 10 Attractions
Louisiana is more than just New Orleans, although that is a key attraction for any visitor. Whether you visit during Mardi Gras or any other time of the year, you can enjoy fishing, boating, canoeing, or kayaking on one of the many waterways or along the Gulf of Mexico.
Bird-watching, camping, biking, and hiking are perfect for those who want to connect with nature, or you can play a relaxing round of golf. Head to New Orleans for traditional Cajun meals and a taste of history or take a water tour to see crocodiles and other wildlife.
Enjoy the gorgeous weather while visiting the following top attractions in Louisiana.
Best Things To Do in Louisiana
1: French Quarter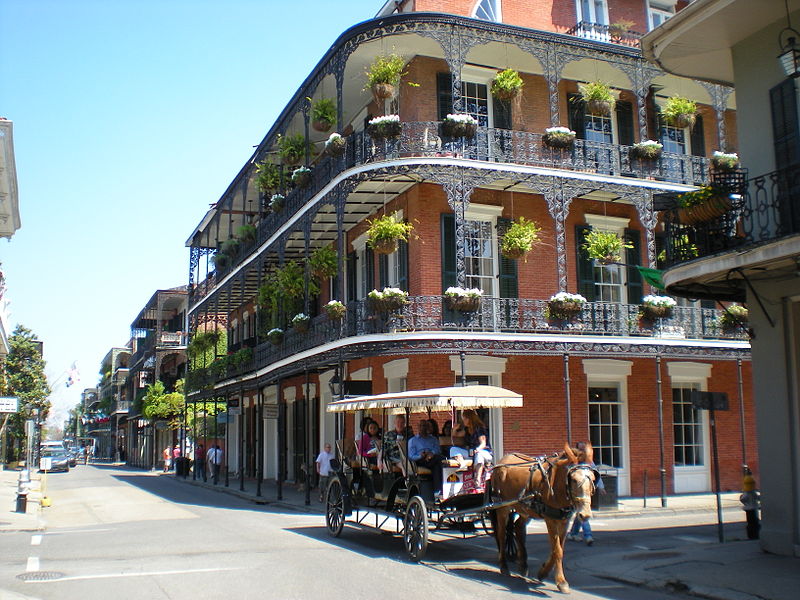 One of the top tourist attractions in Louisiana, French Quarter is a melting pot of different influences such as European, Caribbean, African and American.
Here, you will experience the celebration of different cultures coming together in the form of live music, dancing, shopping and exquisite dining adventures.
Take the French Quarter Tours du Jour to learn more about its history and go on a romantic horse-drawn carriage ride through this neighborhood's charming streets.
Address: 600 Bourbon St, New Orleans, LA 70130
Website: www.frenchquarter.com
Also Read: Top 10 Tourist Attractions in New Orleans, Louisiana
3: Vermilionville
A living history museum and folklife park in Lafayette, Vermilionville, has been providing a fascinating and educational experience for visitors since 1990.
Covering 23 acres, this is a place where people of all ages can step back in time and enjoy an immersive and captivating historical experience with a range of great attractions.
You can enjoy live historical demonstrations and even explore restored homes from the past as you explore all that this exciting attraction has to offer.
This is an excellent way to enjoy a truly hands-on experience when it comes to exploring the history of this area.
Address: 300 Fisher Rd, Lafayette, LA 70508
Website: www.vermilionville.org
Also Read: 20 Best Things To Do in Lafayette, Louisiana
6: Louisiana's Old State Capitol
When it comes to historical buildings, there are a few you can explore in Louisiana and one of the hugely popular ones is the Louisiana Old State Capitol in Baton Rouge. With its incredible castle structure, this is a building that really stands out in terms of architecture.
It is also now a museum, making it a great place to head if you consider yourself not only a fan of unusual architecture but also something of a history buff. You can explore political history as you take in the exhibits at the museum and you can even take in a production known as 'The Ghost of the Castle'.
Address: 100 North Blvd, Baton Rouge, LA 70801
Website: www.louisianaoldstatecapitol.org
Also Read: Top 5 Tourist Attractions in Baton Rouge, Louisiana